XB-IMG-135895
Xenbase Image ID: 135895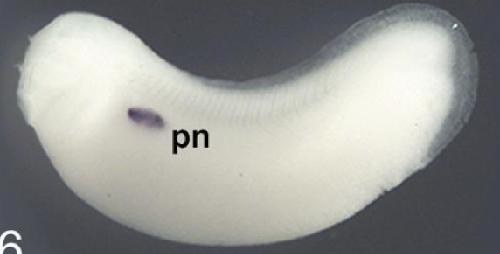 frzb2 (frizzled-related protein 2 ) gene expression in Xenopus laevis embryo, assayed via in situ hybridization, NF stage 28, lateral view, anterior left, dorsal up.

Image published in: Pera EM and De Robertis EM (2000)

Copyright © 2000. Image reproduced on Xenbase with permission of the Publisher, Elsevier B. V.


| Gene | Clone | Synonyms | Species | Stage(s) | Tissue |
| --- | --- | --- | --- | --- | --- |
| frzb2.L | | crescent, frizzled related protein | X.laevis | Throughout NF stage 28 | pronephric kidney |

Image source: Published

Larger Image
Printer Friendly View




comment [+]
Return to previous page