XB-IMG-47528
Xenbase Image ID: 47528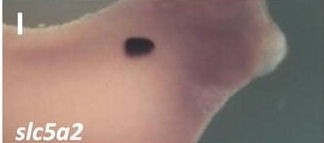 Fig. 8. Slc5a2 expression at stg. 28

This image is extracted from figure published in: Naylor RW and Jones EA (2009)

Copyright © 2009. Image reproduced with permission of the publisher and the copyright holder. This is an Open Access article distributed under the terms of the Creative Commons Attribution License.


Gene
Synonyms
Species
Stage(s)
Tissue
slc5a2.L
X. laevis
Throughout NF stage 28
early proximal tubule
late proximal tubule


Image source: Published

Larger Image
Printer Friendly View




comment [+]
Return to previous page