XB-IMG-84132
Xenbase Image ID: 84132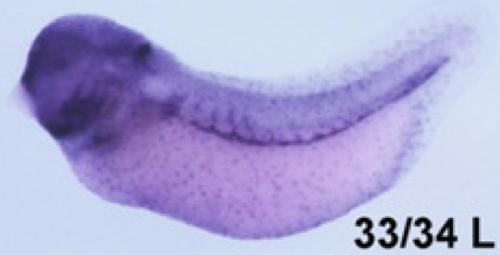 sox7 (SRY (sex determining region Y)-box 7 ) gene expression in Xenopus tropicalis embryo, assayed via in situ hybridization, NF stage 29 & 30, lateral view, anterior left, dorsal up.

Image published in: Kyuno J et al. (2008)

Copyright © 2008. Image reproduced with permission of the Publisher, Elsevier B. V.


Gene
Synonyms
Species
Stage(s)
Tissue
sox7.L
xSox7
X. laevis
Throughout NF stage 33 and 34
ciliated epidermal cell
pharyngeal arch
posterior cardinal vein
central nervous system
olfactory pit
hindbrain


Image source: Published

Larger Image
Printer Friendly View




comment [+]
Return to previous page